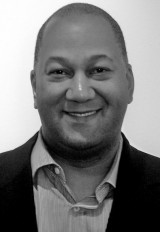 Don Johnson is a Principal with The Cambridge Group. Don has nearly 15 years experience working in and consulting to the consumer products, retail and travel industries, both in the US and internationally. Don has extensive experience working with CEOs/ CMOs and Boards of Directors across a variety of strategic and organizational issues.
Prior to joining The Cambridge Group, Don was a Principal for a private family office where he selected and oversaw direct investments, as well as serving on the boards of select investments.
Previously Don was an Associate Principal in McKinsey & Company's Chicago office. During his tenure at McKinsey, he worked with senior executive teams in retail, travel and packaged goods, developing differentiated corporate and brand strategies that drove long-term organic profitable growth that consistently drove top and bottom lines. Don also served as a Brand Manager at The Procter & Gamble Company, managing all aspects, strategic and tactical, associated with managing market leading Food and Beverage brands.
Don holds an MBA from the Anderson School of Management at UCLA, as well as an AB in Psychology from Duke University. Don is on the Board of Directors and serves as the Chair of Strategic Planning for the Make-A-Wish Foundation Illinois. He also serves on the Board of Directors, acting as a Member of the Advisory Council to Executive Director for the Big Shoulders Fund.
Responsive Webdesign
0

%